Shared Education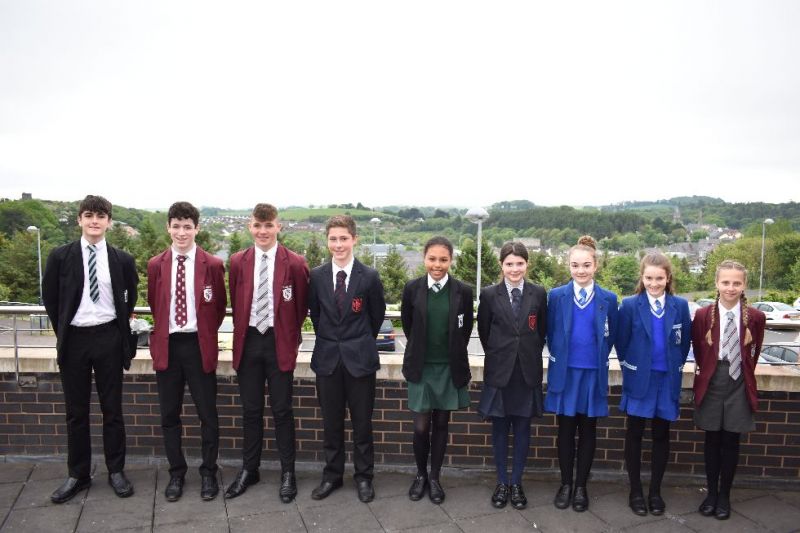 St Colman's High and Sixth Form College has a long tradition of delivering educational benefits to our pupils via Shared Education as part of the Delivering Social Change Shared Education Signature Project (DSC SESP).
It serves to:
deliver educational benefits to our pupils;
promote efficient and effective use of resources;
promote equality of opportunity;
promote good relations; and
promote respect for identity, diversity and community cohesion.
In collaboration with The High School in Ballynahinch, St Colmcille's High School in Crossgar and Assumption Grammar School, we serve to embed high quality Shared Education experiences for all our pupils.
Pupils in KS4 have access to the following subject choices, as part of shared classes, in addition to the subjects already offered at St Colmans.
| | | | |
| --- | --- | --- | --- |
| Health and Social Care | Electrical Wiring | History | Agriculture |
| Motor Vehicle Studies | Joinery and Plumbing | ICT | Art |
| Child Development | Digital Imaging and Film production | Music | Technology |
| Hair and Beauty | Patisserie | French | |
Shared Education is very learner centered as shared classes offers pupils the opportunity to access greater subject choices and attain relevant qualifications which best support their intended goals.
In the current academic year 2017/18 through Shared Education, our pupils have:
engaged in Mathematical learning through IZAK9 cubes to develop their reasoning skills and learn through play.
collaborated online learning by interlinking their English and Technology through effective ICT and e-learning as part of the CLOSER project.
had greater appreciation of sensitive issues surrounding conflict through Drama.
connected their learning, in line with the KS3 Mathematics curriculum, through a shared financial capability event.
engaged in shared STEM events through a forensic science workshop.
worked collaboratively in a creative writing masterclass, in line with the new specification requirements at GCSE level.
Provided pupils with links to local businesses with a 'Great Bake Off'.
Community Connections also form the backbone of our Shared Education plan. We have reached out to our learning community by:
developing digital literacy in adult learners in adult ICT evening classes.
developing pupils personally and socially through Music by participating in a community choir and performing to a wider audience at 'Amazing the Space'.
supporting parents of children with autism in the Area Learning Community by offering a session of evening classes.
"We are a caring and committed multi-faith school, confident in meeting the needs of every child."
52 Crossgar Road
Ballynahinch
Co Down
BT24 8XS