Shared Education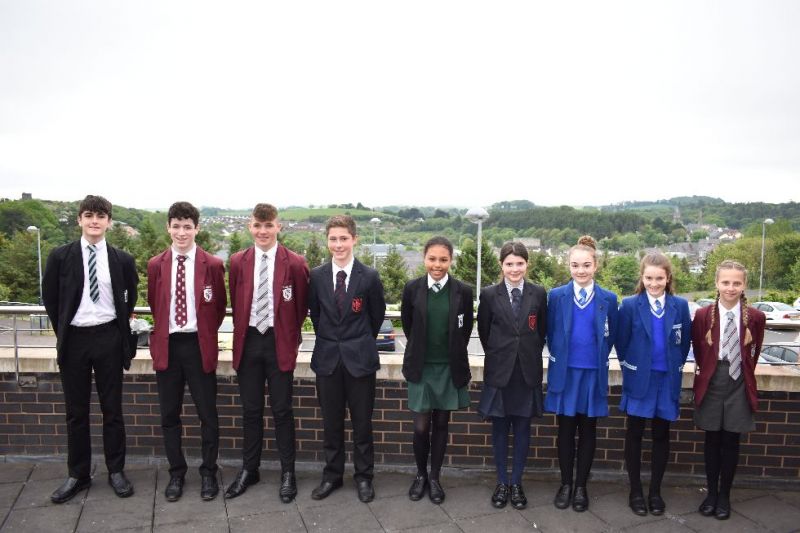 St. Colman's High & Sixth Form College has a long tradition of delivering educational benefits to our pupils via Shared Education through collaboration with Assumption Grammar School, St. Colmcille's High School and The High School, Ballynahinch, forming the Ballynahinch Partnership.
We are an experienced partnership which has participated in the Shared Education Signature Project (SESP) and have delivered regular and sustained Shared Education programmes for learners.
The core of the programme aims to:
deliver educational benefits to our pupils;
promote efficient and effective use of resources;
promote equality of opportunity;
promote good relations; and
promote respect for identity, diversity and community cohesion.
As part of the 2022/23 project, we aim to deliver learner centred and high quality teaching and learning opportunities for our pupils to experience. As we find ourselves easing out of COVID restrictions and moving into an 'Education beyond COVID' space, our partnership will take a more cautious approach to gently ease the partnership back into action.
We have a tailored programme focusing on pupils from across the partnership to help develop their understanding of how different religious faiths celebrate their cultures through sport. A variety of sports will be taught to, and played by, pupils in an active and face-to-face learning environment, thus improving team work and gross motor skills.
Facilitated by 'INTO Film', pupils from the partnership will also develop their understanding of how to develop and sustain positive relationships and the world around them, through their analysis and evaluation of characters and plot development in selected films.
We have recently celebrated our 10th anniversary of 'Shared Classrooms' between St. Colman's High & Sixth Form College and The High School, Ballynahinch. This currently involves sharing resources, space and expertise whilst broadening curricular choice. For pupils, benefits include the opportunity to learn about different cultural and religious practice and an overall enhanced curriculum whilst experiencing different teaching methodologies. For the community, pupils are mixing and learning together creating stronger relationships between parents and schools.
Shared Education is very learner centered as shared classes offers pupils the opportunity to access greater subject choices and attain relevant qualifications which best support their intended goals.
Pupils in KS4 have access to the following subject choices, as part of shared classes, in addition to the subjects already offered at St Colmans.
| | | | |
| --- | --- | --- | --- |
| Health and Social Care | Electrical Wiring | History | Agriculture |
| Motor Vehicle Studies | Joinery and Plumbing | ICT | Art |
| Child Development | Digital Imaging and Film production | Music | Technology |
| Hair and Beauty | Patisserie | French | |
Community Connections also form the backbone of our Shared Education plan. We have reached out to our learning community by:
developing digital literacy in adult learners in adult ICT evening classes.
developing pupils personally and socially through Music by participating in a community choir and performing to a wider audience at 'Amazing the Space'.
supporting parents of children with autism in the Area Learning Community by offering a session of evening classes.
"We are a caring and committed multi-faith school, confident in meeting the needs of every child."
52 Crossgar Road
Ballynahinch
Co Down
BT24 8XS