Children's Care Learning & Development
Children's Care Learning & Development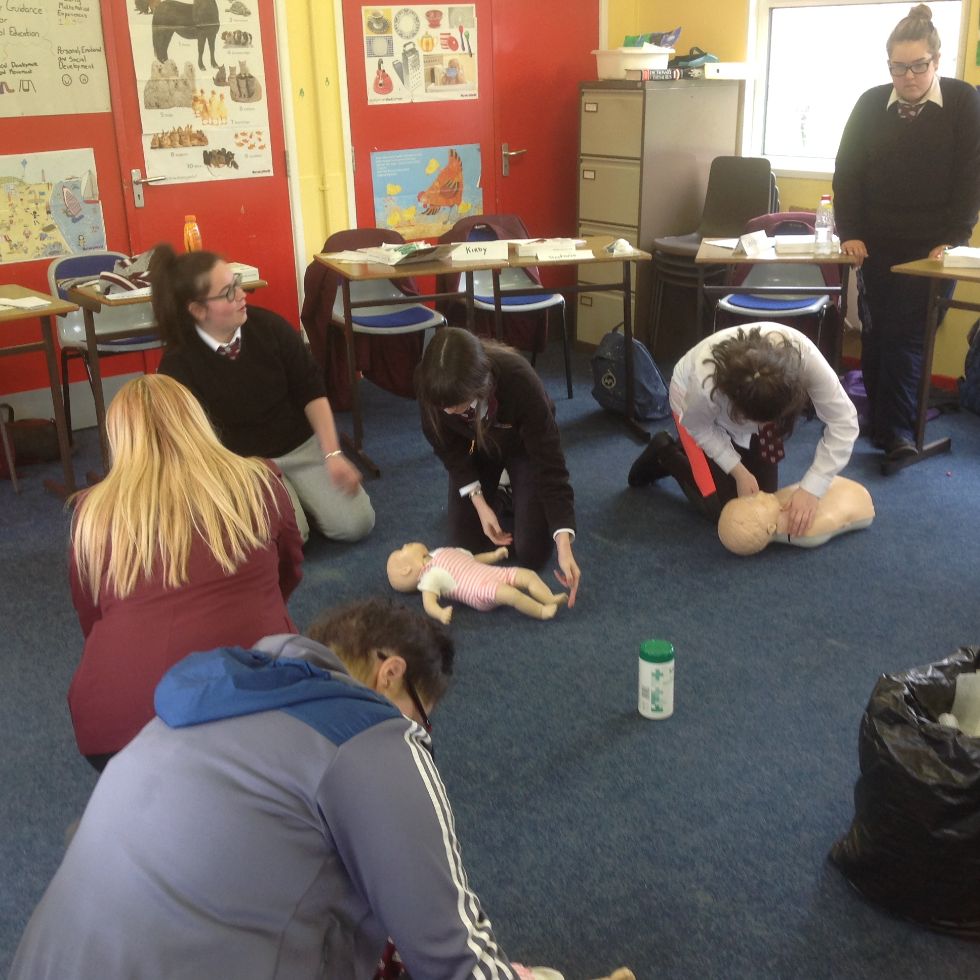 Examination Board: City and Guilds
Teaching Staff
Level 2 Diploma in Children's Care, Learning and Development (CCLD)
The Level 2 Diploma will give the learner a good foundation of knowledge and skills in both understanding all aspects of children's needs and also practical skills of how to work with young children.
What will I learn?
An understanding of child development and how to support children's needs
How to work as part of a child care team
Develop your skills in planning and carrying out play and learning activities with children
Develop an understanding of how to provide a stimulating and safe environment for children
How is it taught?
Learners will be in work placement 2 days per week from September to June in either a Day Nursery, Playgroup, Nursery School or Primary 1,2 or 3 in a Primary School.
How will I be assessed?
Written work will include assignments, case studies, evidence of group work and independent research. To achieve Level 2, you will also be observed in real work situations by your Assessor.
Pathways to future careers/ courses
CCLD Level 2 will suit you if you want to work in a supporting role as a Nursery Assistant, Crèche or Playgroup Worker or Classroom Assistant in a Primary School. It will also allow you to progress to the Level 3 Diploma in CCLD and to secure a career working with children.
Level 3 Diploma in Children's Care, Learning and Development (CCLD)
The Level 3 Diploma prepares you to work with children and young people in a supervisory role in range of settings including Schools, Nurseries and Day Care. Working in Early Years can provide a satisfying and flexible career that is centred on meeting the social, emotional and educational needs of children and young people.
What will I learn?
Whilst completing this qualification you will develop your knowledge and understanding about children and young people across the 0-19 age range. Your core areas are:
Communication
Health and Safety
Child Development
Equality and Diversity
Working in Partnership
Safeguarding Children and Young People
Reflecting on Practice and Personal Development
How will I be assessed?
Practical work and experience is an integral part of the course and you will be required to complete a minimum of 2 days per week in a childcare setting with the remainder of the week in school. You will produce a portfolio of evidence for 21 units, (16 mandatory and 5 optional), which will include; assessor reports of observed practice, assignments, reflective practice accounts and independent research.
Pathways to future careers/ courses
On successful completion of level 3 you can move directly to employment as a Classroom Assistant in a Primary School, Nursery Assistant, Day Care Practitioner or progress to a Foundation Degree in Early Years.
"We are a caring and committed multi-faith school, confident in meeting the needs of every child."
52 Crossgar Road
Ballynahinch
Co Down
BT24 8XS