"Geography is a living, breathing subject, constantly adapting itself to change. It is dynamic and relevant. Geography is a great adventure with a purpose. So many of the world's current issues – at a global scale and locally - boil down to Geography, and need the Geographers of the future to help us understand them."
Michael Palin: Former President of the Royal Geographical Society
Geography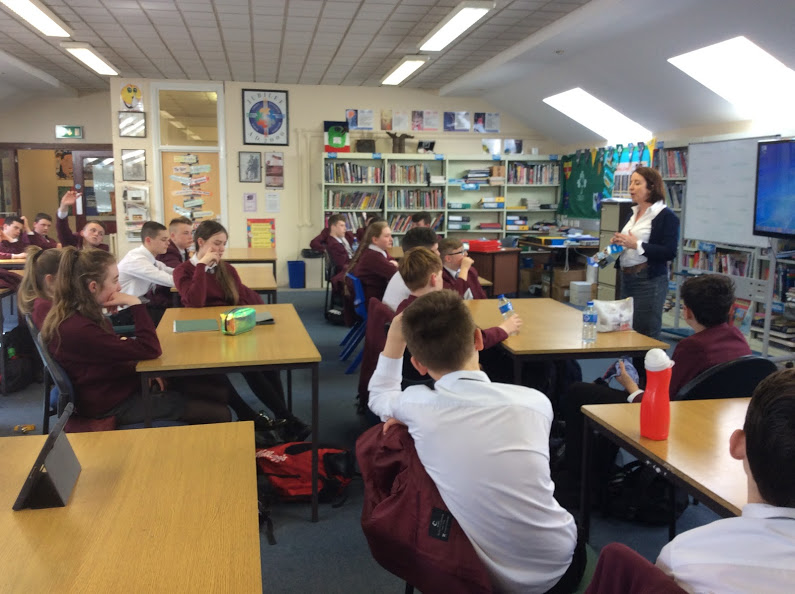 Teaching Staff
Miss R Sloan (Head of Department)
Ms N Currie
The Geography Department in St Colman's High & Sixth Form College provides an interesting and stimulating curriculum for all students. The curriculum is based on the Revised Curriculum for Northern Ireland at KS3, and follows the CCEA specification at GCSE, AS and A2 Level.
KS3 Geography
We aim to enable pupils to develop key geographical skills so they can understand the world around them. We aim for students to develop knowledge and understanding of a variety of physical and human geography topics and help them develop environmental awareness. Pupils have the opportunity to develop their literacy, numeracy and ICT skills. Each topic at KS3 is infused with elements of thinking skills and personal capabilities and we encourage pupils to become independent thinkers. Pupils have 4 thirty minute periods in Year 8, 9 and 10. Topics include:
Year 8
-Introducing Geography
-Local, Regional and Global Map Work
- OS Map Skills
-Weather and Climate
-Economic Activity
Year 9
Population
Rivers
Sustainable Living
Decision Making Task- Should the Mournes be a National Park?
Year 10
Restless Earth (Volcanoes and Earthquakes)
Development
Tourism
Coasts
GCSE Geography
This course involves a synthesis of facts, figures, ideas and perspectives to help us understand and protect the world we live in. By studying geography, students learn about important contemporary issues like global warming, desertification, deforestation, loss of biodiversity, groundwater pollution and flooding.
How will I be taught this subject?
Physical Geography Unit 1 is delivered in Year 11 and pupils sit an examination in the summer term. In Year 12 the Human Geography Unit 2 is delivered and pupils are prepared for the fieldwork paper, which is Unit 3. Both examinations are externally assessed written papers completed in the summer term.
How will I be assessed in this subject?
Unit 1 – Understanding Our Natural World – 1 hour 30 min paper – 40%
Unit 2 – Living in Our World – 1 hour 30 min paper – 40%
Unit 3 – Fieldwork – 1-hour paper – 20%
Which Units and topics will I study?
Unit 1: Understanding Our Natural World. This unit covers the following themes:
Theme A – River Environments
Theme B – Coastal Environments
Theme C – Our Changing Weather and Climate
Theme D – The Restless Earth
Unit 2: Living in our World. This unit covers the following themes:
Theme A – Population and Migration
Theme B – Changing Urban Areas
Theme C – Contrasts in World Development
Theme D – Managing our Environment
Unit 3
Fieldwork: Knowledge and experience of fieldwork developed. Pupils collect and produce a table of data and this is brought to examination along with a fieldwork statement.
KS3 Geography work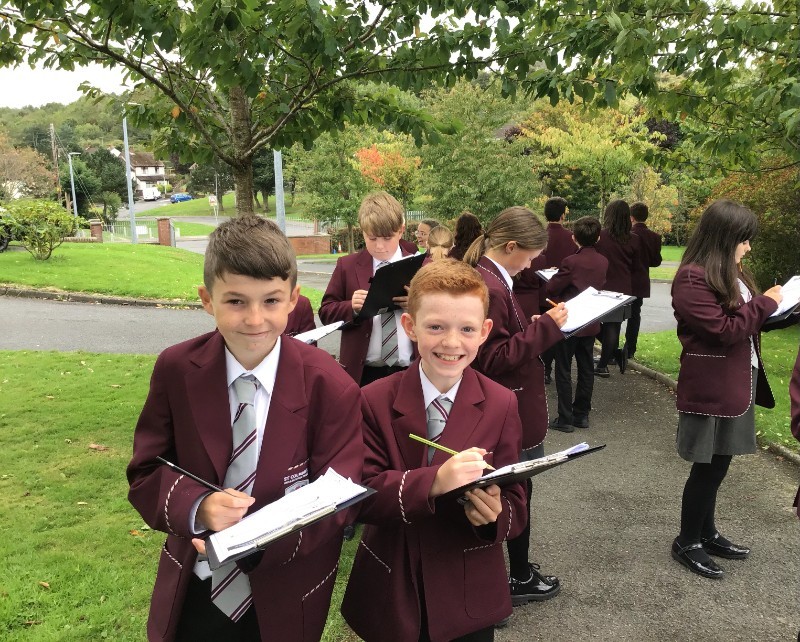 "We are a caring and committed multi-faith school, confident in meeting the needs of every child."
52 Crossgar Road
Ballynahinch
Co Down
BT24 8XS