Hair & Beauty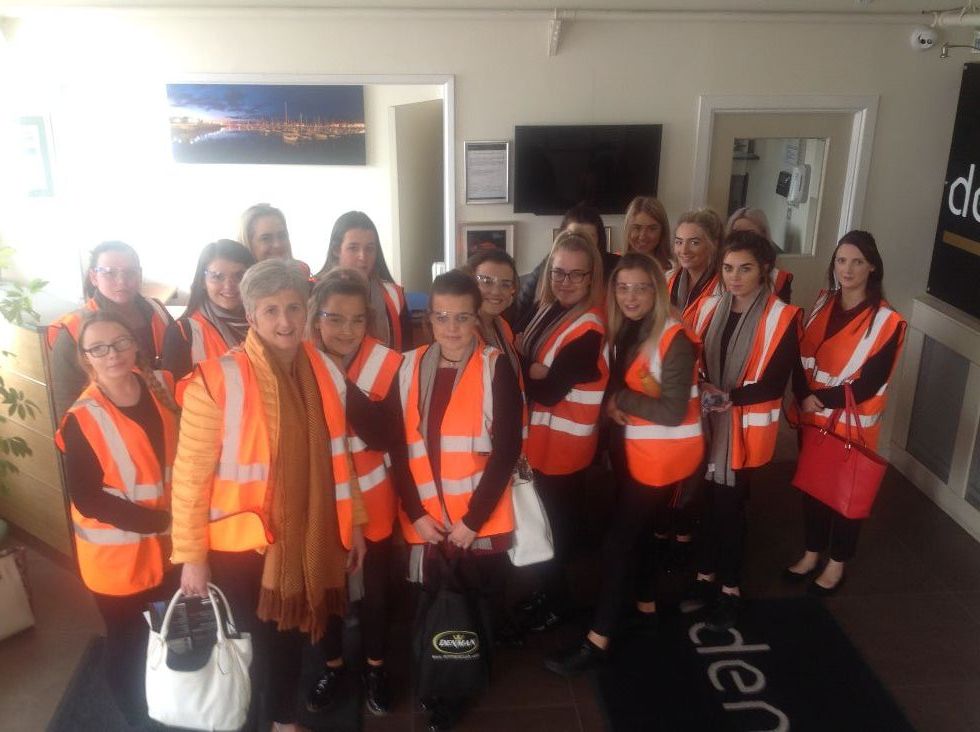 Department Staff:
Mrs Yvonne Flynn (Head of Department)
Ms Claire O'Neill
Overview
At St Colmans High and Sixth Form College we pride ourselves in delivering the highest standard of training and education to give you the skills and confidence to develop a successful career in this exciting industry.
We run qualifications awarded by the Vocational Training Charitable Trust (VTCT).
VTCT is a Government approved Awarding Body offering National Vocational Qualifications (NVQs), Scottish Vocational Qualifications (SVQs) and other Vocationally Related Qualifications (VRQs). Their qualifications are recognised both nationally and in some countries internationally and are very highly respected within the industry.
Why Are Qualifications Important?
Requirements within the industry are rapidly changing with an emphasis on the importance of a qualified therapist/hair stylist.
Having a professionally recognised qualification will:
Give more employment opportunities
Give you the opportunity to develop your career further
Allow you to build your own business
Different types of qualification
There are two main types of recognised qualification within the industry in this country, NVQs and VRQs.
NVQs
National Vocational Qualifications. These are more publicly recognised. That is not to say that they are a higher qualification than VRQs, they are in fact totally equal, but people tend to be more familiar with this name. NVQs have a very fixed structure and must be completed over a certain period of time. There is little flexibility with the individual modules studied.
VRQs
Vocationally Recognised Qualifications. These are delivered and structured slightly differently to NVQs. These are the qualifications we run at St Colmans High and Sixth Form College. They offer us the flexibility to run our courses over a time period that suits our students and to choose modules that are most appropriate for our students, allowing us to tailor make our courses to meet the needs of those who choose to study with us.
Finding the right training provider isn't always straightforward.
At St Colmans High and Sixth Form College we offer flexible study with 1/ 2 days' work placement which allows them to see an insight to the world of work.
Students are given an in-depth knowledge of Hair and Beauty Skills and undergo constant mentoring and training within the school and with outside training agencies. The students attend cutting and colouring training seminars held in the Wella Training Academy in Dublin. Visits to brush experts Denman International in Bangor. Colour professionals Milkshake technicians have demonstrated up to the latest techniques used with creative colour. Students have also attended training days held within Salon services and have had professionals such as Jane Iredale, IIAA, Ciara Daly and Paddy McGurgan. This gives our students an opportunity to keep them at the forefront of the hair and beauty industry.
To ensure the students are fully competent we have a fully functional Hair and Beauty Salon on site. The salon is opened to the public 2 days per week where the students can complete their assessments and offer hair and beauty to the public at a fraction of the price.
*All Training School treatments are fully supervised by qualified therapists/tutors
We at St Colmans High and Sixth Form College ensure our students are trained to the highest standard which enables them to deliver the latest treatments in a relaxing environment but also preparing them for the future with a busy salon workload. With class sizes of 6-16 students, you can be sure that you will receive the personalised care and attention to help you succeed.
Occupational Studies
At St Colmans High and sixth Form we also offer a range of KS3 options including Hair and Beauty Occupational Studies which is spread across the Ballynahinch Learning Community giving students from Ballynahinch High School and St Colmcilles High School the opportunity to class share which also broadens the cross community spectrum within the area.
These qualifications are designed to be accessible to a wide range of learners of all abilities. They have been designed to provide a more 'hands-on' approach to learning. What makes them different is that they focus on a particular kind of knowledge, understanding and skills providing the potential for learning in an important 'out-of-school' context.
We offer units within Hair and Beauty such as Blowdrying the hair, Creative hair styling, Creating a Total Beauty Look, Manicure and Nail art design and Facial skincare. This gives the students an insight to the world of Hair and Beauty allowing them to see the potential career path which they might like to follow.
"We are a caring and committed multi-faith school, confident in meeting the needs of every child."
52 Crossgar Road
Ballynahinch
Co Down
BT24 8XS