Home Economics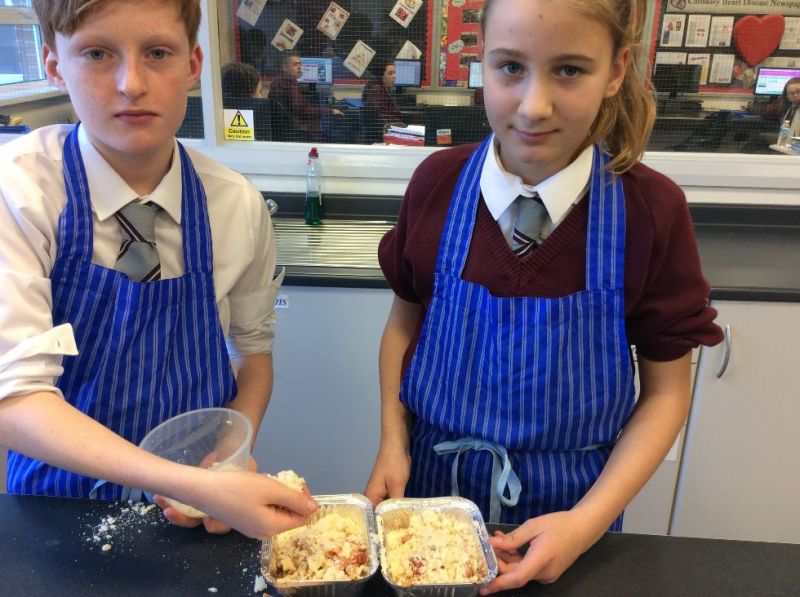 Department staff
Miss P Bradley (Head of department)
Miss K McCauley
Miss N Davis
Ms Laura McKeown (Technician)
Overview
Home Economics is a subject which aims to develop pupil's skills in food preparation and cooking with an emphasis on healthy food choices. The study of Home Economics also provides a unique opportunity for pupils to consider the responsibilities of adult life with particular focus on food and nutrition issues in relation to nutrition, diet and health throughout life. Home Economics increase pupil's awareness of the role of the consumer within society and the development of money management skills.
Curriculum
Key stage 3 (year 8,9,10)
Home Economics is studied by all pupils in years 8,9 and 10. The allocated time is one double period a week. During this time pupil's get the opportunity to examine key concepts in relation to healthy eating, home and family life and independent living. A wide range of practical cookery is built into each unit of work so that pupils can develop a range of important skills such as working with others, problem solving, cooking skills and using equipment.
Useful Weblinks
The School is not responsible for the content of external Internet sites. We recommend adult supervision for all links to external sites.
"We are a caring and committed multi-faith school, confident in meeting the needs of every child."
52 Crossgar Road
Ballynahinch
Co Down
BT24 8XS