Mathematics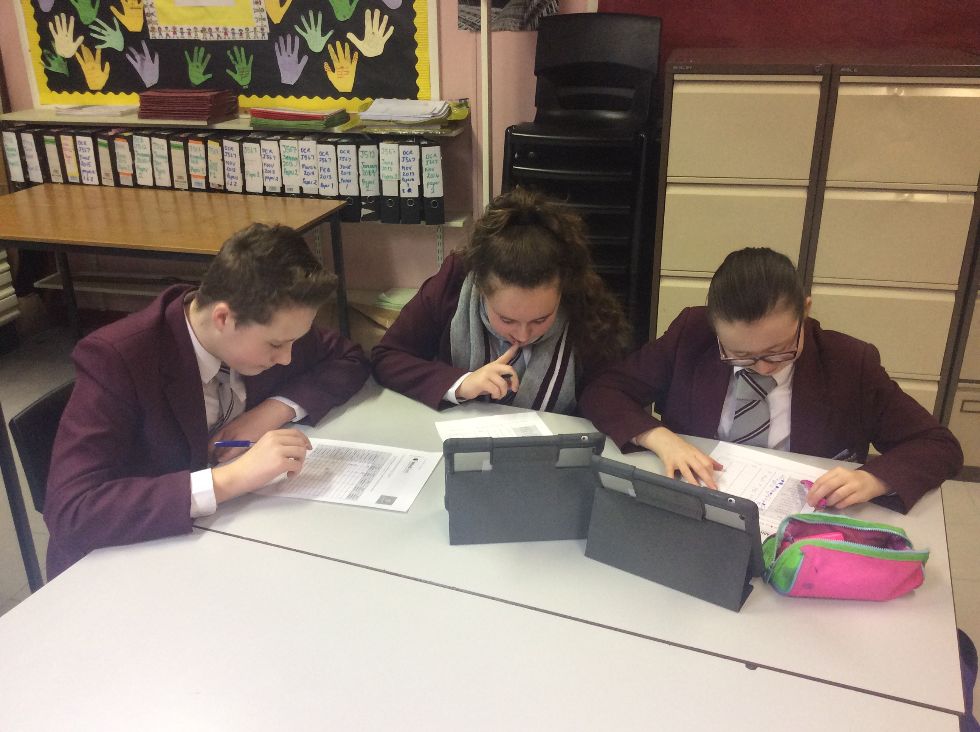 Staff:
Mrs C Lagan (Head of Department)
Mrs A McKee
Miss R Smyth
Mr C Cassidy
Mathematics is an essential skill for life. No matter what job you find yourself in it is highly likely that you will use Mathematics in some way.
The Mathematics Department in St Colman's strives to equip pupils with these skills, whilst developing their confidence and enjoyment in the subject. We use up-to-date teaching methods and resources to engage pupils. We encourage pupils to develop their Mathematical skills at home as well as in class by providing access to course materials, links to revision videos, apps, and additional revision materials through the iTunes U app on the pupils' iPad.
We expect every pupil to take responsibility for their own equipment which they must bring to every class. As a minimum this includes a pen, pencil, ruler, rubber and protractor. In addition, we expect pupils from Year 9-12 to have a scientific calculator. We find Casio calculators the most straightforward to use and every year a small number of these are available to be purchased from the Mathematics Department.
KEY STAGE 3
At Key Stage Three (Years 8 to 10) the pupils will follow a broad, balanced programme in accordance with the Northern Ireland Curriculum. Our aim in doing so is to lay a thorough foundation of all necessary skills and endeavour to develop a solid understanding of the mathematical concepts. Years 8-10 participate in the annual Maths Week Ireland which is a week dedicated to puzzles, mathematical games and challenges.
KEY STAGE 4
At Key Stage 4 our pupils follow the new CCEA GCSE course.
The specification has two tiers: Foundation and Higher. Each tier offers a choice of units suited to a range of abilities, allowing pupils to demonstrate achievement.
The GCSE Mathematics course is unitised, so most pupils will take one unit at the end of Year 11, and the completion unit at the end of Year 12.
The specification has eight units, four at Foundation Tier and four at Higher Tier
Unit M1: Foundation Tier
Unit M5: Foundation Tier Completion Test
Unit M2: Foundation Tier
Unit M6: Foundation Tier Completion Test
Unit M3: Higher Tier
Unit M7: Higher Tier Completion Test
Unit M4: Higher Tier
Unit M8: Higher Tier Completion Test
HOW YOU CAN HELP
Check that your child completes their homework regularly, ask them about the work they are doing and talk about what they have learned in their Maths classes
Practice the times tables with your child every week and confirm that they know them.
Ensure that your child has the appropriate resources for class, including a fully charged iPad.
Encourage your child to complete number based puzzles, logic puzzles and to make use of the links to websites, recommended apps and revision materials on their iPads.
Useful Weblinks
The School is not responsible for the content of external Internet sites. We recommend adult supervision for all links to external sites.
"We are a caring and committed multi-faith school, confident in meeting the needs of every child."
52 Crossgar Road
Ballynahinch
Co Down
BT24 8XS